SCH 527123
CXCR1 and CXCR2 receptors antagonist
Sample solution is provided at 25 µL, 10mM.
Related Compound Libraries
Quality Control
Quality Control & MSDS
View current batch:
Chemical structure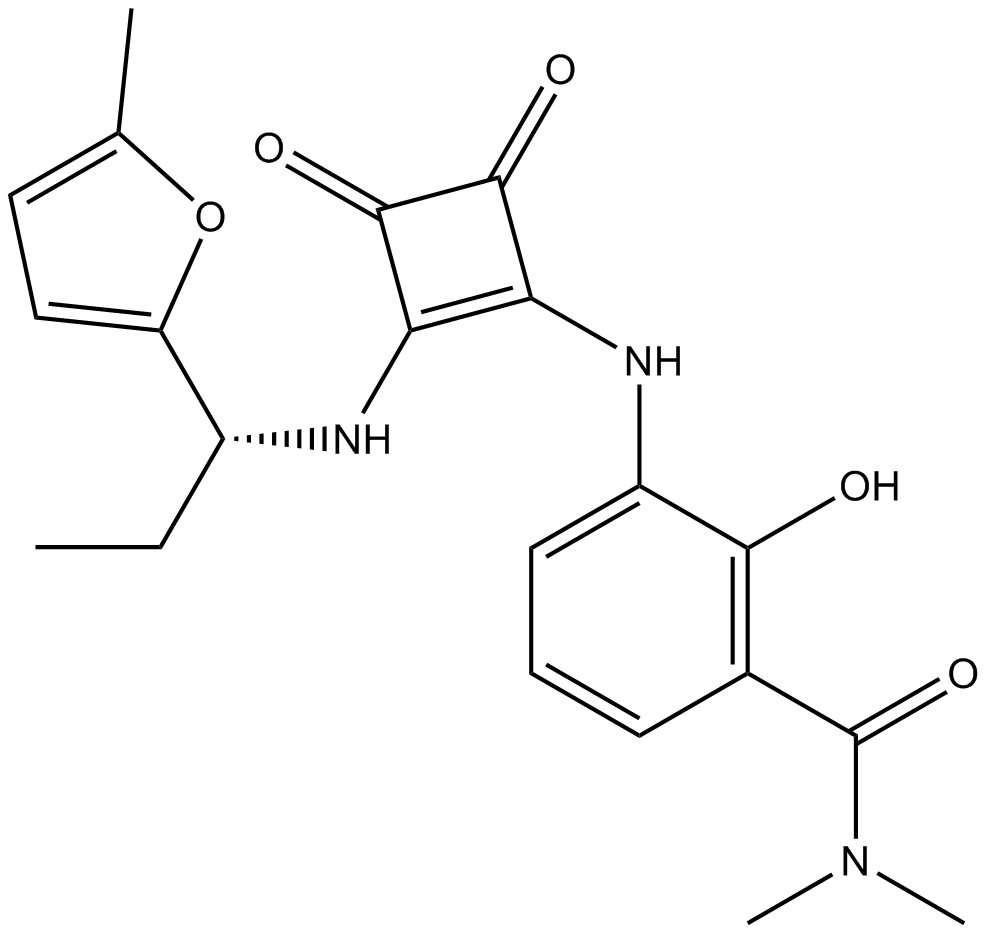 Related Biological Data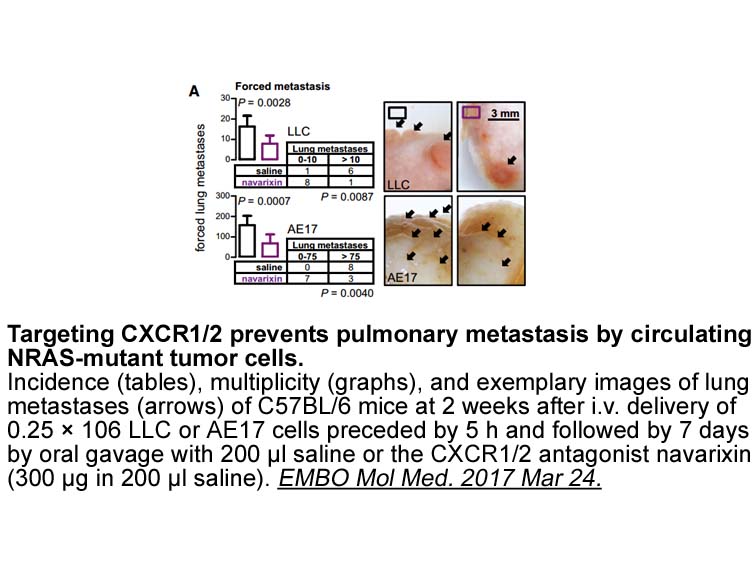 Related Biological Data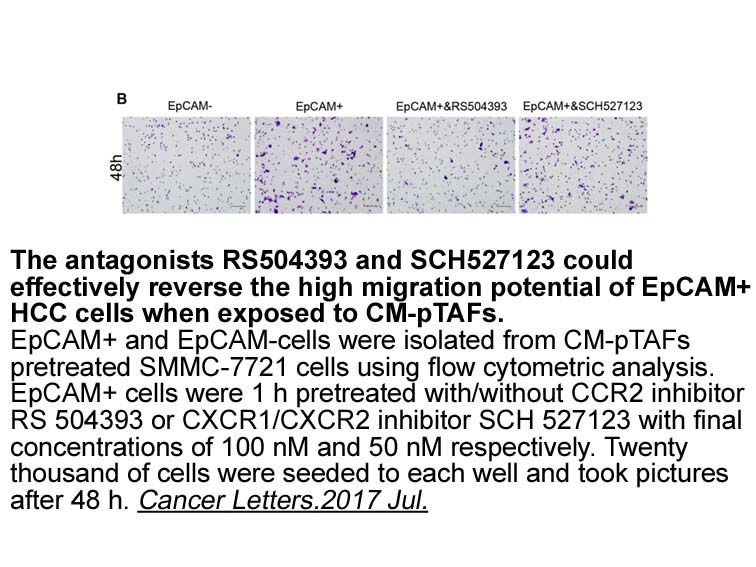 Biological Activity
Description
SCH-527123 is a potent antagonist of both CXCR1 and CXCR2 with IC50 values of 42 nM and 3 nM, respectively.
Targets
CXCR1
CXCR2
IC50
42 nM
3 nM
Protocol
Cell experiment[1]:

Cell lines

Human melanoma cell line (A375SM )

Preparation method

The solubility of this compound in DMSO is >10 mM. General tips for obtaining a higher concentration: Please warm the tube at 37 °C for 10 minutes and/or shake it in the ultrasonic bath for a while.Stock solution can be stored below -20°C for several months.

Reaction Conditions

1 μg/ml, 72h

Applications

SCH-479833 or SCH 527123 inhibited the melanoma cell proliferation, chemotaxis, and invasive potentialin vitro.Treatment of melanoma cells with SCH-479833 or SCH 527123 also inhibited tumor growth. Histologic and histochemical analyses showed significant (P<0.05) decreases in tumor cell proliferation and microvessel density in tumors. Moreover, we observed a significant increase in melanoma cell apoptosis in SCH-479833- or SCH 527123-treated animals compared with controls.

Animal experiment[1]:

Animal models

Male BALB/c mice, 20-25 g

Dosage form

Sch-527123 was suspended in 0.4% methylcellulose

Applications

Sch 527123 was bound with high affinity to the CXCR2 receptors of mouse (Kd=0.20 nM), rat (Kd=0.20 nM), and cynomolgus monkey (Kd=0.08 nM) and was a potent antagonist of CXCR2-mediated chemotaxis (IC50~3– 6 nM). In contrast, Sch 527123 bound to cynomolgus CXCR1 with lesser affinity (Kd=41 nM) and weakly inhibited cynomolgus CXCR1-mediated chemotaxis (IC50 ~1000 nM). Oral treatment with Sch-527123 blocked pulmonary neutrophilia (ED50=1.2 mg/kg) and goblet cell hyperplasia (32–38% inhibition at 1–3 mg/kg) in mice following the intranasal lipopolysaccharide (LPS) administration. In rats, Sch-527123 suppressed the pulmonary neutrophilia (ED=501.8 mg/kg) and increase in bronchoalveolar lavage (BAL) mucin content (ED 50≤ 0.1 mg/kg) induced by intratracheal (i.t.) LPS. Sch-527123 also suppressed the pulmonary neutrophilia (ED50=1.3 mg/kg), goblet cell hyperplasia (ED 50=0.7 mg/kg), and increase in BAL mucin content (ED50<1 mg/kg) in rats after i.t. administration of vanadium pentoxide. In cynomolgus monkeys, Sch-527123 reduced the pulmonary neutrophilia induced by repeat bronchoscopy and lavage (ED50=0.3 mg/kg).

Other notes

Please test the solubility of all compounds indoor, and the actual solubility may slightly differ with the theoretical value. This is caused by an experimental system error and it is normal.

References:

1. Singh S1, Sadanandam A, Nannuru KC et al. Small-molecule antagonists for CXCR2 and CXCR1 inhibit human melanoma growth by decreasing tumor cell proliferation, survival, and angiogenesis. Clin Cancer Res. 2009 Apr 1;15(7):2380-6.

2. Chapman RW1, Minnicozzi M, Celly CS et al. A novel, orally active CXCR1/2 receptor antagonist, Sch527123, inhibits neutrophil recruitment, mucus production, and goblet cell hyperplasia in animal models of pulmonary inflammation. J Pharmacol Exp Ther. 2007 Aug;322(2):486-93. Epub 2007 May 11.
Chemical Properties
Cas No.
473727-83-2
SDF
Download SDF
Synonyms
SCH-527123;SCH527123
Chemical Name
2-hydroxy-N,N-dimethyl-3-[[2-[[(1R)-1-(5-methylfuran-2-yl)propyl]amino]-3,4-dioxocyclobuten-1-yl]amino]benzamide
Canonical SMILES
CCC(C1=CC=C(O1)C)NC2=C(C(=O)C2=O)NC3=CC=CC(=C3O)C(=O)N(C)C
Formula
C21H23N3O5
M.Wt

397.42

Solubility
>19.9mg/mL in DMSO
Storage
Store at -20°C
Shipping Condition
Evaluation sample solution : ship with blue ice.All other available size: ship with RT , or blue ice upon request
General tips
For obtaining a higher solubility , please warm the tube at 37 ℃ and shake it in the ultrasonic bath for a while.Stock solution can be stored below -20℃ for several months.
Background
SCH-527123 is a novel, selective CXC chemokine receptor 2 (CXCR2) antagonist.
SCH-527123 was able to suppress CXCR2-mediated signal transduction as shown through decreased phosphorylation of the NF-κB/mitogen-activated protein kinase (MAPK)/AKT pathway [1]. 
Cells were treated with increasing concentrations of SCH-527123 for 72 hours and showed dose-dependent growth inhibitory activity with IC50 (72 h) values ranging from 18 to 40 μmol/L. Importantly the IL-8–overexpressing cells showed a higher IC50 (72 h) concentration of SCH-527123 than parental cells [HCT116 and E2 (P < 0.005): 28.9 ± 0.02 μmol/L and 39.5 ± 0.01 μmol/L, respectively; Caco2 and IIIe (P < 0.005): 18.8 ± 0.03 μmol/L and 25.5 ± 0.02 μmol/L, respectively]. Therefore, SCH-527123 decreased growth inhibitory activity in colorectal cancer cell lines [2].
References
References:
[1]. Holz O, Khalilieh S, Ludwig-Sengpiel A et al. SCH527123, a novel CXCR2 antagonist, inhibits ozone-induced neutrophilia in healthy subjects. Holz O1, Khalilieh S, Ludwig-Sengpiel A et al.
[2]. Holz O1, Khalilieh S, Ludwig-Sengpiel A et al. The CXCR2 antagonist, SCH-527123, shows antitumor activity and sensitizes cells to oxaliplatin in preclinical colon cancer models. Mol Cancer Ther. 2012 Jun;11(6):1353-64.